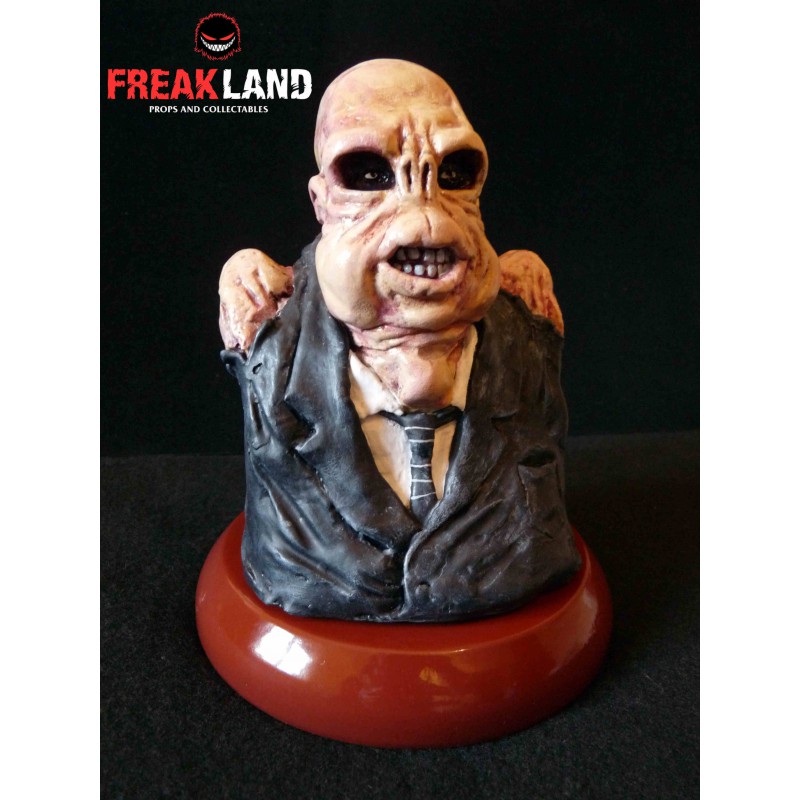  
Bad taste bust
Bad Taste is a 1987 splatter science fiction horror comedy film directed, written, produced, photographed, co-edited by and co-starring Peter Jackson, who also made most of the makeup and special effects. Produced on a low budget, it is Jackson's first feature film.
Jackson and friends take on most of the key roles, both on and off-screen. The plotline sees aliens invade the fictional New Zealand village of Kaihoro to harvest humans for their intergalactic fast food franchise, where they face off against a four-man paramilitary force, of which at least one member appears to have gone insane. It was a film that provided Jackson with the necessary leverage needed to advance in the industry.
----------------------------------------------------------------------------------------------
Technical data sheet :
Limited and numbered edition : 500 units.
Dimensions : 5,51 x 3,93 x 3,93 in (heigh/width/deep) aprox. / 14 x 10 x 10 cm.
Weight : 2,00 pounds aprox. / 910 g including a wood base.
Materials : Made of 1 piece of polyurethane resin.
Painting: Hand painted with high strength and durability paints.
Data sheet
Materials

Polyurethane resin

Measurements

5,51 x 3,93 x 3,93 in (heigh/width/deep) aprox.

Weight

2,00 pounds aprox.