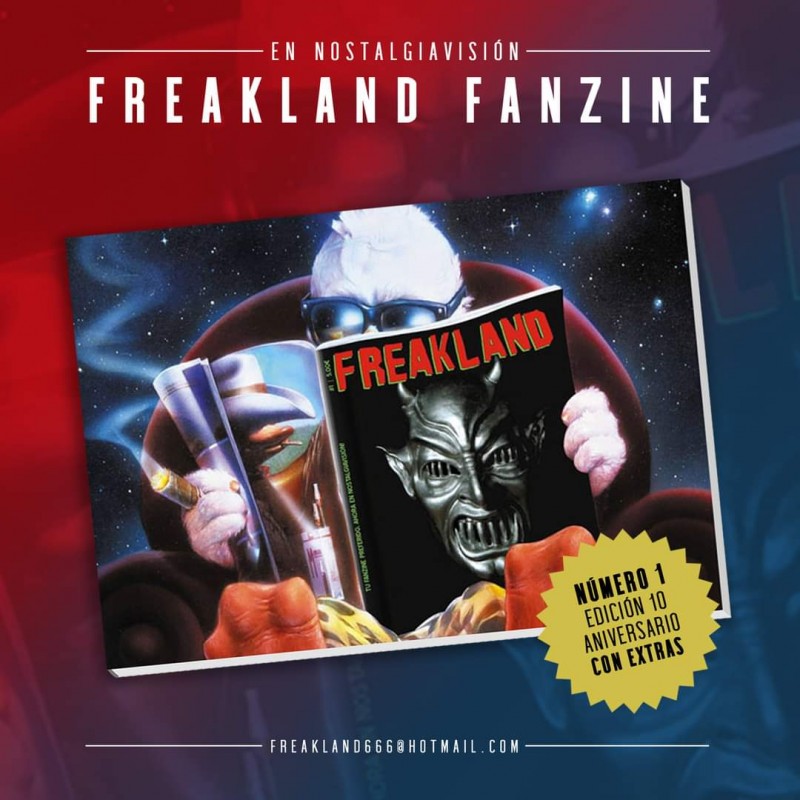  
Freakland fanzine 1
Freakland is a fanzine for cinema lovers, nostalgic '80s and thrill seekers and those freak points of movies that we have passion and contains magic that today makes us feel still like children.
No 1 Reedition fanzine limited on 100 copies.
Front and back cover full color.
96 pages.
Landscape format.
Includes Metropol real size trading card from Demons Film