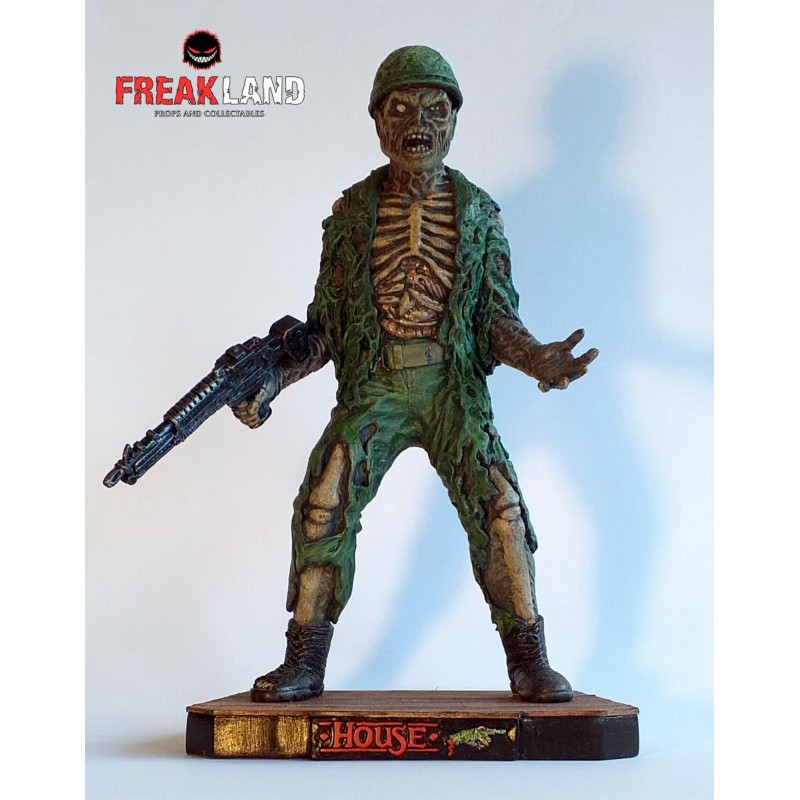  
Big Ben prop from House film
House is a 1986 American comedy horror film directed by Steve Miner, produced by Sean S. Cunningham, and starring William Katt, George Wendt, Richard Moll, and Kay Lenz. Co-written by Fred Dekker, the film tells the story of a troubled author who lives in his deceased aunt's house and soon falls victim to the house being haunted.
Upon release on February 28, 1986, it grossed $22.1 million worldwide. It was followed by two official sequels: House II: The Second Story, and House IV: The Repossession.
Big Ben is the main antagonist of this horror-comedy film House.He was portrayed by Richard Moll, who also played Hugh Kane in Scary Movie 2.
Big Ben was introduced as a soldier in Roger Cobb's troop during the Vietnam War, ill-disciplined and mean-spirited he was far from a malevolent man until the point he was wounded and begged Roger to mercy kill him, unable to do so Roger fled and Big Ben was captured by enemy troops and tortured for weeks before his death.
----------------------------------------------------------------------------------------------
Technical data sheet :
Dimensions : 8,6 in - 9 in aprox (22 - 23 cm) including base.
Materials : Rigid figure made with polyurethane resin.
Painting: Hand painted with high strength and durability acrylic paints.
Finish : Matt and glossy varnish.
Data sheet
Materials

Polyurethane resin

Measurements

8,6 - 9 in (height) aprox.