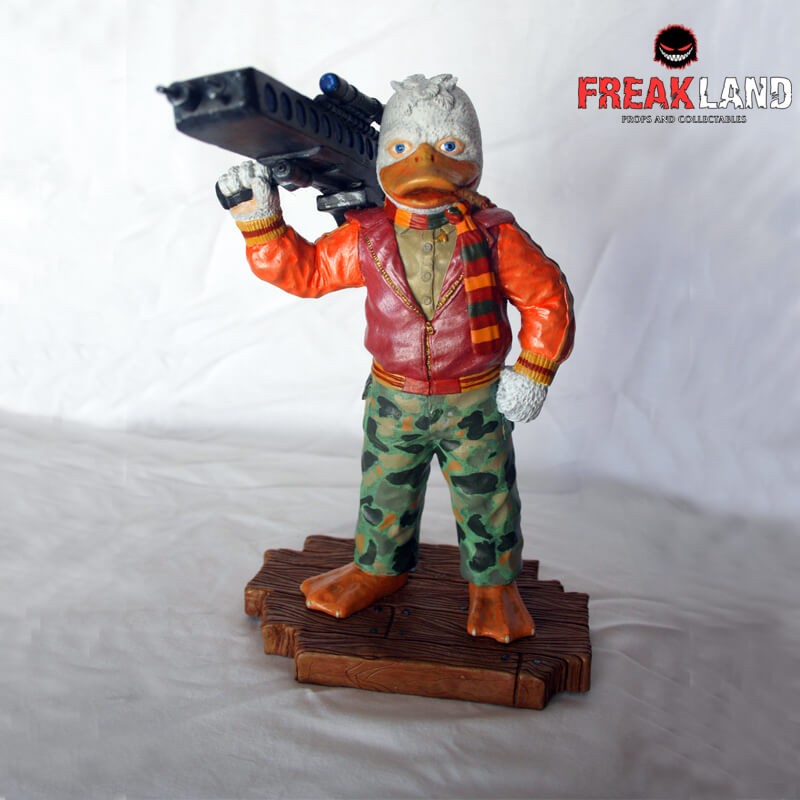  
Howard the duck
Beware of this crazy duck!
Howard the Duck (known in Europe as Howard: A New Breed of Hero) is a 1986 American superhero comedy film directed by Willard Huyck and starring Lea Thompson, Jeffrey Jones, and Tim Robbins. Based on the Marvel Comics character of the same name, the film was produced by Gloria Katz and written by Huyck and Katz, with George Lucas as executive producer. The screenplay was originally intended to be an animated film, but the film adaptation became live-action because of a contractual obligation. Although several TV adaptations of Marvel characters had aired during the preceding 21 years, this was the first attempt at a theatrical release since the Captain America serial of 1944.
Lucas proposed adapting the comic book following the production of American Graffiti (1973). After multiple production difficulties and mixed response to test screenings, Howard the Duck was released in theaters on August 1, 1986. Upon its release, the film was a critical and commercial failure and was criticized for its humor, performances, inconsistent tone, and appearance of the title character, though the effects and soundtrack were mostly praised. In the years since, it has been considered among the worst films ever made, but has also developed a cult following.It was nominated for seven Razzie Awards (winning four), and made about US$38 million (US$16.3 million domestically) compared to its US$30–37 million budget.
----------------------------------------------------------------------------------------------
Technical data sheet :
Dimensions : 8,6 in (heigh) aprox. including base.
Materials : Rigid figure made of Fimo Soft and Fismo Soft Professional.
Weight: 0,9 pounds aprox.

Painting : Hand painted with high strengh and durability paints.

Finish : Matt and glossy varnish.
It includes an Ed Gale autograph, main character of the film, being able to choose one of these 2 designs :
Data sheet
Materials

Fimo Soft & Fimo Professional

Measurements

8,6 in heigh aprox. including base

Weight

0,9 pounds aprox.