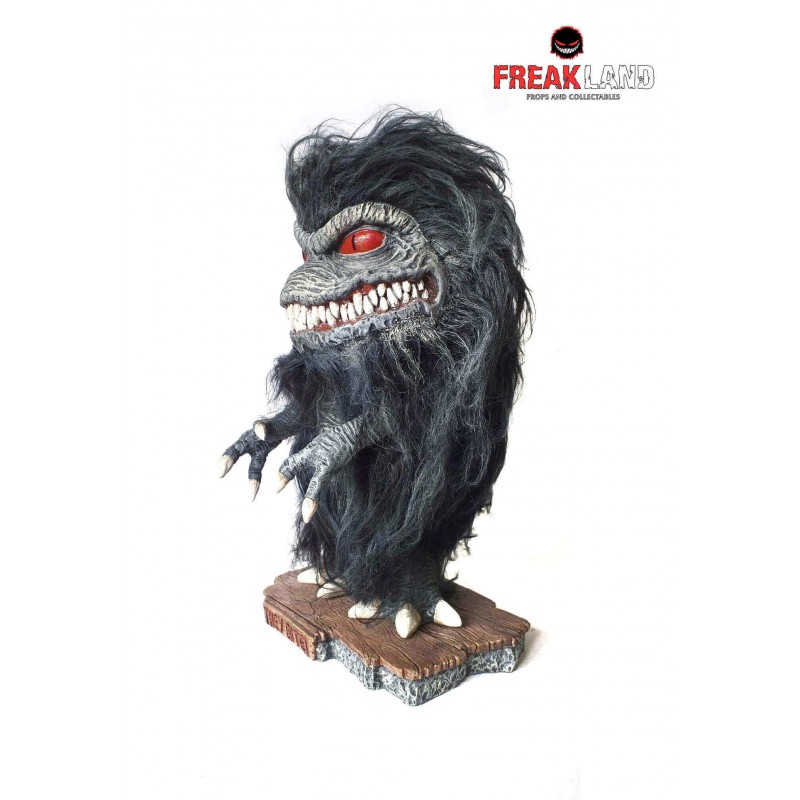  
Critters real size version 2
Critters is a 1986 American science fiction comedy horror film starring Dee Wallace, M. Emmet Walsh, Billy "Green" Bush and Scott Grimes. It was the directorial debut of Stephen Herek who co-wrote it alongside Domonic Muir (story) and Don Keith Opper (additional scenes), with creature effects by The Chiodo Brothers.
It is the first film of four in the Critters series, followed by Critters 2: The Main Course. Although widely believed to have been inspired by the success of Joe Dante's 1984 film Gremlins,Herek has refuted this in interviews, pointing out that the script was written by Muir long before Gremlins went into production and subsequently underwent rewrites to reduce the apparent similarities between the two films.
----------------------------------------------------------------------------------------------
Technical data sheet :
Dimensions : 8,7 in heigh including base.
Materials : Rigid figure made of polyurethane resin.
Weight : 1,10 pounds aprox.
Painting: Hand painted with high strength and durability paints.

Similar prop as this but with close mouth

Finish : Matt protection varnish.
Data sheet
Materials

Polyurethane resin

Measurements

8,7 in aprox.

Weight

1,10 pounds aprox.